We believe that ESG Reporting is an opportunity for companies. We focus on aligning your ESG goals in Hong Kong with environmental, social and governance best practices to help you achieve focused growth while maximizing value through tailored services from our team of experts.
Our Supported Frameworks
GRI
TCFD
GRESB
CDP
IR
IFC
UN SDGs
ESG Reporting In Hong Kong
ESG is integral to Hong Kong as it has been recognised as an International Financial Center. The rules and guidance for ESG can be found in the HKEX website – which states that there is a mandatory reporting requirement for all listed companies. The minimum requirement for preparing the ESG report in Hong Kong is set out in Appendix 27 to the Listing Rules of the Environmental, Social and Governance Reporting Guide. The Appendix 27 report is divided into 2 subject areas i.e. Environmental and Social. Corporate governance is addressed separately in the Corporate Governance Code as set out in the Appendix 14 to the Listing Rules. 
In 2019, the Hong Kong Monetary Authority ("HKMA") announced the inclusion of ESG factors in its credit risk analysis of bond investment. The HKMA has also become a signatory to the Principles for Responsible Investment and a supporter of the Task Force on Climate-related Financial Disclosures ("TCFD"). 
---
Our ESG Advisory Services
We understand that each company is at a different stage in its ESG journey. Hence we tailor our approach to meet our client's specific needs. We provide guidance and support to help companies start ESG reporting in Hong Kong no matter where a company is on their ESG journey.
Apart from offering "Sustainability as a Service", we provide the following value-added ESG services:
ESG Adoption
The ESG landscape in Hong Kong is becoming more and more diverse with new frameworks being introduced every day. We have helped our clients understand what information they need, identify any gaps or weaknesses within their current strategy so that we can help them choose the right framework for themselves based on specific needs like industry size & complexity, as well as other factors such as preparedness for reporting. 
We're all aware that ESG (Environmental, Social and Governance ) considerations are essential to any business. The four-step process we offer to help you make informed decisions about your company's environmental, social and ethical (ESE) standing is as follows: 

Pre assessment
Get insight into your status quo with our ESG Framework Preparedness Assessment Workshop

Materiality Assessment
Build awareness and understanding within your company with our Capability-Building Workshops for CXOs, middle and lower management

Core ESG Metric Identification
Streamline data flows using API and structured excel templates

Goal Setting
Understand the impact areas and identify material issues aligned with your company's vision, industry, framework, and popular ratings to set your goals
---
ESG Reporting
The importance of ESG reports in Hong Kong is increasing with time. This information helps investors make decisions about how they should invest their money and also assess whether or not a company has good sustainability performance overall, which will lead them towards making more sound investments in companies that have strong social governance practices as well!
The ESG aspects of a company's operations are becoming increasingly important to investors in Hong Kong. Through our services we help companies publish technologically enabled reports that fully comply with regulations while ensuring transparency for all stakeholders involved.

A 360-degree ESG health assessment, diving deep into existing company policies, data structures, and publicly available information.

Training and assistance for GHG emission calculation

Identify the core ESG metrics on which to track and report your company's progress year-on-year

Design final sustainability report indexed to global and regional reporting frameworks
---
ESG Assurance
Greenwashing is a serious issue in the ESG Reporting space, and there's no better way to combat it than by seeking out independent assurance for your company's ESG disclosures. As part of ESG Assurance, we provide the following services in Hong Kong:
Conduct process audits for areas like energy, waste, CSR, etc.
External assurance for sustainability report
---
Sustainable Supply Chain
A sustainable value chain is an increasingly important mandate for the major global markets. We support organisations to bring their suppliers into the ambit of their ESG agenda by: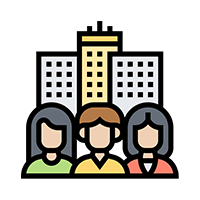 Drafting and implementing a supplier management policy
Technology platform-based vendor data collection
Building the ESG capacity of suppliers
---
ESG Rating Advisory
The different rating agencies (like MSCI, DJSI, GRESB, etc.) are starting to gain more importance in the investment world. These organisations publish independent scores that rank companies on their ESG performance against industry standards. Now it's easier than ever for investors to identify a company's green credentials. 
We assist companies in improving their ESG scores for all major rating agencies: 
---
ESG Due Diligence
Impact investing is the new frontier for both investors and social engineers. The concept has been growing exponentially in recent years, with stakeholders seeking financial returns as well as measurable environmental or provided impacts from their investments. We support impact funds and their asset companies in fair and transparent reporting by:

Conducting a materiality assessment for impact funds that aligns with their fund's investment objectives

Conducting ESG Due Diligence and Impact Plan Feasibility Assessment for target investments

Capability-building workshops in invested companies to create awareness of ESG, impact calculation, and data requirements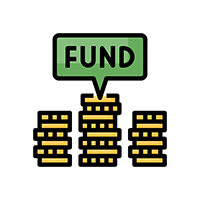 Evaluating the impact at fund and investment level to be reported to LP and GP of the funds

Creating an ESG Report at fund and investment level aligned with a global or a customized framework
---
Our Capabilities
ESG Advisory
Advisory brings industry knowledge and experience to the table; technology provides repeatability.
Due Diligence Experts
We have a team of experts who can help you meet your regulatory obligations. We bring years' worth industry knowledge with specific expertise in different frameworks.
Customizable ESG Tool
Instead of charging for traditional person-hours, we productise our offerings. This way the cost is based on what you get and not just how many people work long hours at their desks!
Need ESG Advisory Services?
Our expert professionals will help you with your ESG reporting in Hong Kong.